Hi! Wish all of you lovely people a very happy and joyous 2017.
Slay this one like never, amigos!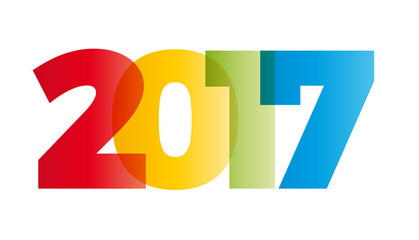 I almost did not do the Rewind post for 2016, not because nothing happened this year (because trust me, a lot did), but because 90% of them are things I can't present to you with evidence. First, I thought I'd explain the stories behind all the top three lessons of the month that I've shared with all of you for the past 11 months, but I couldn't possibly do that without 1) taking up a lot of your time, and 2) offending at least six out of ten people who I've already buried the hatchet with.
And to be very honest, 2016 was one ratchet ride of a year, and this is not just my opinion. But, it still deserves a parting gift of sorts, a final farewell. Hence, I present to you Rewind 2016:
———————————————————————————————————————-
*Family*
2016 was off to a very rocky start; things were going everywhere, and most of which was out of my control. But there is one thing that always stays the same, and that is (not so surprisingly) family.
My father was several time zones away, in New York, and despite the twenty million things she deals with on the daily, my mother has been the best support I could ever ask for. She was there for all of it: the good, the bad and the ugly. She held me close during the dark days that broke my heart to the littlest of pieces, and kept urging me to move forward, choose the high road (and kick ass when the situation demanded it).
My baby sister (now ten years old) is a little devil, but she's my little devil, and I love her to bits. We fight every single day over the silliest of things, but when it's time to go to sleep, we sleep like conjoined twins. That's sisters for you, I guess.
Another person who kept me from going flying over the edge was, well, me. I have always been a stubborn person, and I don't understand and agree with things just because someone says it's true; I need to experience it to believe it. Clearly, when the going got rough, it took a lot of self motivation and long self-delivered pep talks to myself to get through one day and onto the next.
———————————————————————————————————————-
*Friends*
I don't have pictures with everyone, and couldn't possibly fit them all in one post, so let me just start off by saying this: you don't need a mention in black and white for me to acknowledge and deeply appreciate your support and love, always know that. I love you, and I value you, truly.
My friend circle is always changing and circumstantial at best (hello to all those who magically find my number when exams roll around), but there were many who stuck by my side even (and especially) when I wasn't at my best. Shout outs here go to Ayushi, Shivani, Kanwar, Anshu, Kanika, Divya, Sagar, Sarthak and Akash. I'm eternally grateful to each person (you know who you are, picture/mention or not) who decided to chum it up with me when you could be doing anything else in the world.
I know I'm not always the easiest person to be around–and 2016 was especially difficult at times, considering the many major changes that my life was subjected to–but if you still chose to stick around, thank you.
Thanks to Garima for religiously picking the seat beside me and just being there (even on the days I was being a total tool), and choosing me over and over again. Thanks to Rahul for being my safe harbor since the first semester, my partner in crime no matter how utterly stupid my plans were. Thanks to Pankaj for saving me always, from getting my printouts at the last minute to saving me from the traffic police officer. Thanks to Nano for being who she is, my sassy, overachieving and immensely giving best friend who never hesitates to dish out the ugly truths to me when I'm going crazy. Thanks to Srish for never letting me feel like a day has passed since we last met, and for always being the voice of reason. Thanks to Isha for being her goofy yet compassionate self, the human equivalent of a warm fuzzy blanket that warms you all over.
I want to go on, but the list may probably never end. But again, I'm thankful to all of you ♥
———————————————————————————————————————-
*All The Bright Places*
The best thing that 2016 did for me is that it pushed me to grow up. I have played the 'big sister' and 'wise friend' for as long as I can remember, and in doing so I had never really fully had the time and/or made the conscious effort to truly discover the person I am. And truthfully, I couldn't have done it if I was living the same exact life that I had built for myself in the past two years. So, even though it was ugly and extremely difficult in the beginning, the change that came along with 2016 was a blessing in disguise.
This picture is of some of the best moments I've had this year. The one at the top left corner is of the movie ticket from the day I decided to go watch Miss Peregrine's Home For Peculiar Children alone as a treat to myself for holding it up during the semester. The one with the balloons is when I planned an elaborate surprise for my mom on her birthday, with a lot of help from Rahul and mom's friends. The gifts are the ones I bought for my family when I was playing Santa on Christmas eve, and the one of mine next to it is in my car, my Baby who is my single most valuable possession in the entire world.
The remaining two pictures are from the camp that I went to in April which was a necessary evil that just needed to happen (read all about it here). Those five days were essential because not only did it clear out a lot of things for me, but also helped me gain confidence like never before. You know how they say 'when push comes to shove'? Yeah, this was my much-needed shove.
Other than these, I also got appointed as the President of Wordsworth, which is the literary society at college, completed a year at my job as a content writer at Weaving Thoughts Pvt Ltd, and topped my class for the last two semesters. Most importantly though, 2016 made me realize how addicting it is to achieve something based on pure hard work, and that happiness can come from responsibility as well.
---
So, yeah. That's about it.
That was my 2016 story.
It wasn't all roses and happy days, but it wasn't all brickbats, either.
There were days that tested us to the point of breaking, and there were days where happiness was everywhere, and both of them were equally important.
Here's hoping that 2017 is another exciting year and takes us on new adventures and fun-filled journeys.
Happy 2017!
Love,
Snigdha