I promised you guys a Rewind post, didn't I? Yes, I did, and ladies and gentlemen, I'm here to deliver. 2015 was a hell of a ride, a roller coaster in the truest sense of the word, and it's time to take another shot at it.
Are you ready? Let's go! 😀
January: Unarguably the best month, the greatest start to any year. January did a great job at making me think that 2015 was going to be an amazing year. But exactly halfway through the month, I realized one thing: good always begets bad.
And boy, did it.
February-March-April: I'm going to club these three months and push them under a single heading: dark. I had my first ever near-death experience (almost died in a car crash), and experienced a horrifying mental breakdown. But you know what pulled me through?
This:
I know I could never, ever thank them both enough, but I'm going to say it anyway: thank you so much for always having my back, Mom and Nano. At 01:43am, there was nobody else but these two who cared enough to listen to whatever confused mess clouded my brain. It was their support and faith in me that pushed me out of the bad place, and gave me enough motivation to venture out a little farther, owing to which I was able to get a job.
On April 22nd (also my mother's birthday), I got hired as a content writer at Weaving Thoughts. Finally, life was becoming slightly brighter again.
Lesson learnt: Try to keep your head above the water, because that's the least you owe yourself.
May-June-July: Exams. Then, summer came. Over the summer, I had a singular agenda on my mind: planning the perfect birthday party for someone who meant the world and more to me. Amidst my own mission of crafting the biggest surprise, my father moved to the USA, which obviously meant more responsibilities, and being more of a grown up than I already was. 
Lesson learnt: Family comes first, no matter how impossible it may seem.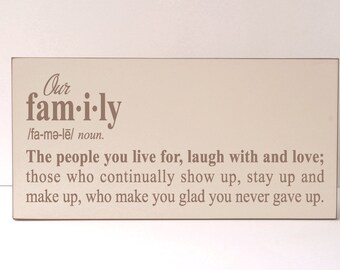 August: The Sunday of summer. The end of all things that had led up to this month, this moment. I took the biggest step of all, only to watch it all go up in flames right in front of my eyes in less than a week. The surprise was a hit, of course, but in return, I got the customary 'thank you' that, by this month of the year, seemed like code language for 'I don't want to talk about this with you.'
Lesson learnt: Talk only as much as you can listen. People will misunderstand you, so you better suck it up and deal with it.
September: September was anxiety-ridden, at best. Never in my whole life had I been so damn indecisive, backtracking several times before making the simplest of choices. September also demanded me to trust people with monumental moments of my life, and despite my better judgement, I made that stupid decision to relinquish control. The only bright spots were my sister turning 9, and surprising a friend on her birthday, who deserves all this, and more.
Lesson learnt: Intentions matter, facts do not. It's the difference between a page and a story.
October: My birthday.
The 20th year of my existence began, and within the first few weeks, it taught me an invaluable lesson: never to let somebody else's life and happiness matter more than your own, especially when they wouldn't do the same for you in a million years. It's the world's most thankless job, and all those damn thank yous in the world ain't going to fix that shit.
November: All about bravery, and making some real tough choices. But once I actually went ahead and took those hard AF decisions, it made me feel exponentially better. Like I could breathe freely again, and my heart was finally beating inside my own chest again, instead of beating for someone else.
November, was all about closure.
December: The last month of the year, but also the end of an entire story, another chapter finished. A couple of other weak things (and people) fell through, but that's completely okay, because it wasn't anything I didn't expect to happen. Frankly, after August, I'd marked a red 'X' in my mind on all the weaklings, because I knew it was only a matter of time till they fell apart.
Unfortunately, I was right. Before December drew to the final close, all red Xs lived up to my expectations of them.
Lesson learnt: People are predictable beings, unless you purposely ignore the signs.
————————————————————-
Okay. So that was some pretty intense stuff, right? I know, I agree with you. Imagine living through this. But despite this emotional whirlwind I was on, I didn't once stop doing what I love doing: making people (and also, myself) happy. Here's glimpse into that aspect of 2015, just for you:
#Books2015
With a total of 11, I'd say 2015 was not that bad as far as living up to the standards of a book nerd is concerned. Each of these books came around at the right time, just when I needed them, especially Saint Anything and Let It Snow.
#Birthday2015
Not only did I do my best for the August birthday, but there were many before and after that I did my absolute best for. Each one of it was teamwork, and it turned out great. We (me and my classmates) collaborated on about ten birthdays, and here's a picture of some of them.
———————————————————————–
So, 2016.
I am not expecting anything out of it, because I've already seen what fat amount of good it does to me. Instead, I'm just going to go ahead and dive head-first into it, no overthinking, no nothing. Let's just do things, make them happen, instead of wishing on shooting stars. People, all the magic and wonder that you need is right inside of you.
You're all an untapped bottle of magic and pixie dust. I suggest you crack it open.
There's still five more pages left blank in 2015's book. Time to fill them up with beautiful things. For everyone who I've mentioned in this post (you know who you are), you did mean a lot to me, you probably still do. The strings are always attached, maybe not at the correct places.
Love,
Snigdha